What makes a physician popular on Twitter? Celebrity status might be gained through television shows, authorship or simply by being accessible to patients and to other medical professionals in the comfort of their homes.
In the list by PR LEAP (PRLEAP.COM) of the top 25 celebrity doctors on Twitter who are worth following, you may learn that 'celebrity status' might be a combination of what that doctor knows as well as how he or she presents that information.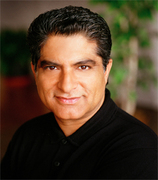 DeepakChopra: Dr. Chopra is a fellow of the American College of Physicians, a member of the American Association of Clinical Endocrinologists, Adjunct Professor at Kellogg School of Management and Senior Scientist with The Gallup Organization. Time magazine heralded Chopra credits him as 'the poet-prophet of alternative medicine.'
Personal Branding is NOT just for the celebrities, take a look at this list of Docs that have learned how to use online mediums.
Each doctor on this list is worth following, as they all offer information to the medical profession as well as to patients. No matter if its in the field of nursing or in the field of social media, each doctor can show readers how to gain some popularity (and responsibility) for helping others.
via prleap.com